My own love of soaps goes back to radio days! Living with my grandmother, coming home from school for lunch and listening with her every day to "Our Gal Sunday," "Ma Perkins," and "The Romance of Helen Trent." On Sundays, after dinner, the entire family would trek into the front room to listen to the ongoing saga of "One Man's Family." I was lucky enough to be home the day the first General Hospital was aired. I watched on a tiny 10 inch TV with a wire coat hanger for an antenna! I have loved it from the first day!

**************************

Elizabeth Webber's beloved gram, wasn't always the calm, assured and happy woman she is today. Audrey March was beautiful, but insecure and emotional, and didn't always make the best choices. She was a nurse, but was working as a stewardess, at that time quite a glamour job, She met Dr Hardy when she came to visit her sister Lucille March, Head of Nurses, at GH. Her romance with Dr Steven Hardy was tumultuous to say the least.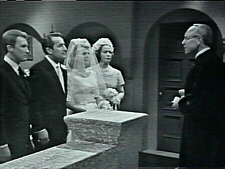 When they finally married, Audrey wanted children, and this wasn't happening. Thinking Steve was sterile, Audrey had herself artificially inseminated without telling Steve. A tragic accident caused the loss of the baby, the truth came out and they divorced. Audrey went to Vietnam to care for war-orphaned babies.
She returned and went to work at GH, where to show Steve she was over him she married Tom Baldwin, brother of Lee Baldwin who would eventually become the stepfather of our own Scotty Baldwin, it was an unhappy union, as she did not love him, and one drunken night, Tom raped her. She was divorcing him when she discovered she was pregnant. Fearing Tom would take the child she ran away, (in real life, after a long drawn out Audrey cant get pregnant story, Rachel Ames became pregnant in real life, so they wrote it in, then she developed health problems in real life, and had to take a leave from the show so Audrey ran away) After the child, Tommy, was born, she hid him with a sitter and came back to work, (The first Tommy as a baby was played by Rachel's real child, so the first Tommy was a girl!)
Eventually of course, it all came out, as it always does, the woman who Audrey had hired to take care of Tommy, her plan being to marry and then 'adopt' her own child, was blackmailing her, Tom found out, and kidnapped Tommy, who became ill with a heart problem. The sitter, Peg Nelson was killed , for which Audrey was blamed. Her trial for murder in 1971 had one of the highest ratings ever for a soap. Being cleared of that, again she went from the frying pan into the fire, and married Dr Hobart, the surgeon who had saved Tommy's life. The man had injured his hands and could no longer operate, he had become an alcoholic, it was a sad, bad marriage, and eventually he left her for a much younger woman. She divorced him, and finally, she and Dr Hardy admitted they had always loved each other, and became engaged. Before the could marry however, Dr Hardy was in an accident which left him in a wheel chair and 'half a man' so he felt he shouldn't marry Audrey, who had finally gotten her act together, and wouldn't put up with that at all. They were married in the hospital chapel. Tom Baldwin who everyone thought was dead, then showed up alive which validated their marriage. Tom eventually realized he could not reclaim his wife or child and left town, Dr Hardy and Audrey were married for the third and final time, they had a long, happy, successful, loving marriage. Audrey had finally realized her potential and became the wonderful woman she is today.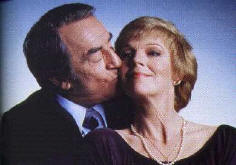 When Port Charles came on in 1993, Audrey was the victim of deranged patient, and had ER brain surgery with a power drill. Her granddaughter Sarah Webber came to stay with her during her recovery and eventually Elizabeth showed up in town also, and she and Gram became close.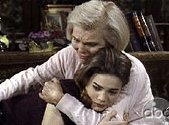 She recovered and went on as the Head of Nursing, a position her beloved sister Lucille had held many years ago.

In 2002 she was honored by GH on air for being the longest running actress, as Audrey was given a surprise party for her many years at GH!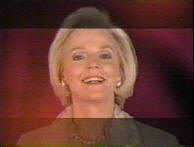 Rachel Ames is a talented actress, her delivery and speech are from the old school when diction, posture and a good voice was most important, an elegant classy lady, she always gave a perfect performance.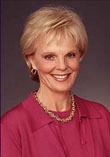 She made the decision to retire last year, she was on the show from 1967 to 2007!

I wrote her a good-bye note, and received a charming hand written one back. She said it truly was her decision to retire, she was happy with all her years at GH, and has never forgotten her fans. A truly gracious lady!
---