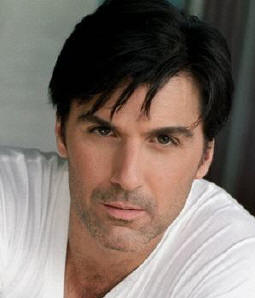 OK, Pratt Can Stay
A couple of weeks back, Sage called it! He predicted that Vincent Irizarry would be returning to the delicious role of David Hayward during the casting adjustments instituted by new Head Writer, Chuck Pratt.
Sage tells us that he had attempted to get confirmation of this news in time for his Monday edition of "Sage's Weekly Dish," but his sources were staying tight-lipped until the bitter end.
Mind you, that end is actually pretty sweet because we can not confirm that the delightfully wicked Dr. Hayward will return to Pine Valley as early as September.



Charles Pratt, Jr, new Head Writer of All My Children is a new broom that is sweeping clean. As is the case when any new Head Writer or Executive Producer comes on board, cast changes are flying like mad at AMC.
Right on the heels of the demotion of Colin Egglesfield (Josh) from contract to recurring status comes the news that YaYa DaCosta (Cassandra) will be leaving the show in the near future. No final airdate or reason for the departure has been provided; however, insiders say that a casting call has gone out for a character by the name of "Nia" that appears to be a disguised recasting of the role of Cassandra.
This is expected to be the first wave of a number of cast revisions yet to come.