---
January 20, 2006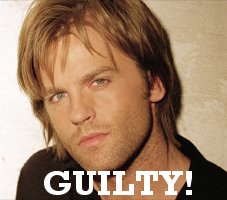 The verdict is in and the jury says that Todd Manning is guilty of killing Margaret Cochran and her baby. Viki and Evangeline urge him to appeal the verdict and Blair (big surprise) turns to Spencer for comfort. Starr runs away after a confrontation with Todd, but Spencer saves the day. Will Todd really give up and surrender to a life at Statesville?
The house of Buchanan continues to shake at the foundation this week. Clint and Viki have a heated argument about Nash and Clint's offer to let him live at Asa's mansion (are we thinking he's a Buchanan yet?). Jessica gets shaken up at Todd's trial and has to leave. She also spends some time talking to Nash about Tess. Natalie is surprised by a kiss from an ex and Clint is surprised to find himself alone in a hotel room with Dorian. Kevin and Kelly learn that Kevin could be sterile from the virus. Tess' actions result in disaster.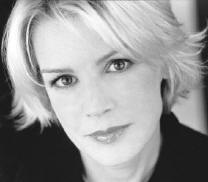 Rex continues to make headway on locating Paige's baby and when she learns that he is spearheading the search, Paige is surprised, but endorses the idea. She looks a little different, however. This is the week when Alexandra Neil takes over the role from Cady Huffman (who took it over from Kimberlin Brown) on January 27th. Neil, also known as Alexandria Neil, also known as Dianna Thompson Neil, also known as Dianne Neil and also known as Dianne Thompson, comes to the show in a contract status, unlike Huffman before her who was a recurring character.
Watch for John McBain to continue spiraling out of control as his anger gets the best of him when a junkie gives Natalie and Michael a hard time. Bo, Michael and Dr Crosby all have concerns about the direction the moody cop seems to be taking.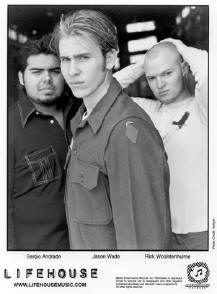 The LA based rock band Lifehouse will perform on OLTL on February 15th. This will be part of a Valentine's Day celebration for Michael and Marcie as he pops the question to her. The band will sing "You and Me" (a number one hit) and "Blind." The band is fronted by singer, guitarist Jason Wade, drummer Rick Woolstenhulme and basist-singer Bryce Soderberg.
January is a music month for the show as Puerto Rican percussionist Tito Puento, Jr appears at Club Capricorn on January 30th.
Many Nora fans were relieved and even surprised when the actress released this statement on her official website. She thanks fans for their support and says that in a "goodbye" meeting with Brian Frons, they both had such sadness over letting the character go that she offered to extend her contract for a year to allow more time to workout a departure for Nora. She expressed dismay that with her contract expiring in December, by the fall, the network was making no gesture of interest in keeping her. After 13 years with the show, she felt, and rightly so, that she deserved better. She remains open about what happens at the end of her one year extension, whether Nora stays or goes, stating that the timing of extending for the period of one year was her idea and not any kind of "short-changing" by the network. The gist of the letter is that ABC has a year to "do right by the character" and actually write for Nora. Since she extended her contract the day after it actually expired, we will not see Nora again until February sweeps, which is when she is expected to come out of her coma. I had to smile at Smith's closing statement, "I know, you'll all miss my Emmy- worthy breathing! Don't worry, it's on my reel."
Want more Nora? Everyone has a blog online now and so does Nora. You can access her blog here: http://norahanen.blogspot.com
That's all for this week! Enjoy your One Life to Live!
---
Photos are from http://www.abcwebpix.com