This time, it's all about captions!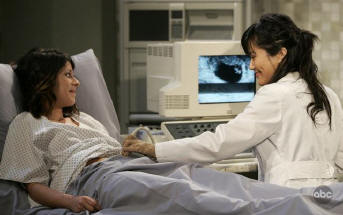 THE GOURMEZ: "Why yes, the fetus is wearing a sweater vest; why do you ask?"
KATHY: "I just love playing in the gloppy jelly on pregnant women's bellies. It's almost as good as sex."
KATRINA: "So Kelly, how'd you get over that whole sex addiction thing?" "No problem. I just have lots and lots of sex."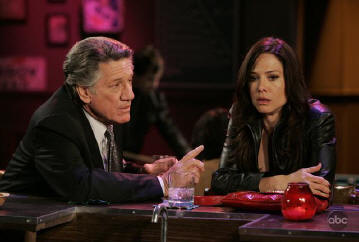 CC: "OMG, I'm SOOOOOO bored. Why hasn't Sonny killed you yet?"
DAYTIME DIVA: "Try this: sound it out, n sound "neh", o sound "oo"... N-n-n-o-o, nnnnnn-oooo... NO. "N" and "O" work with me here... "
KATRINA: "No, seriously, pull my finger." "I hate my life."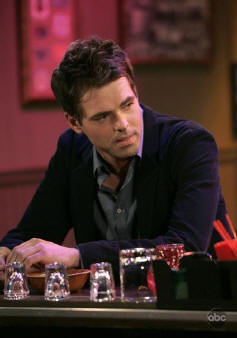 STARR: *humming* If you were gay… [Note from Katrina: For this to be appropriately funny, you need to have seen Starr's "If You Were Gay" video. Click here to see.]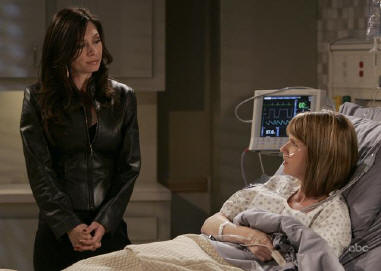 CC: "No, you may NOT see my scar, you trollop!"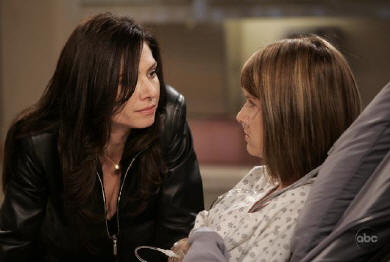 KATHY: "Tell me woman to woman, can you see the big red bump on my forehead?"
MEDIA HO: "Justin Timberlake's not the only guy who can give you his Dick in a Box, and look how much bigger my box is!"
THE GOURMEZ: "That's right, get your hands dirty! We're making Sonny's Special Spaghetti Sauce!"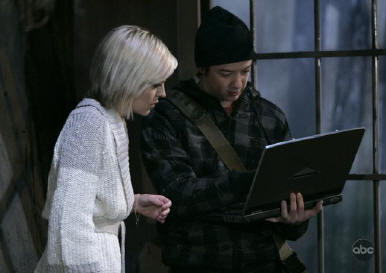 MEDIA HO: "YOU were Maximum Maxie? The Jackal is impressed!"
KATHY: "Twinkle, twinkle little star…."
STARR: "You look pretty…"
"You look…exposed. Scrubs stay on, plzkthnx?"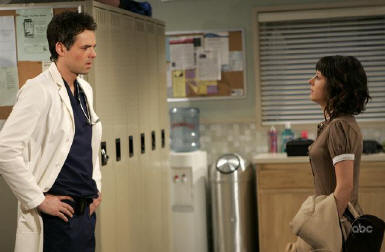 KATRINA: "You blinked." "Did not."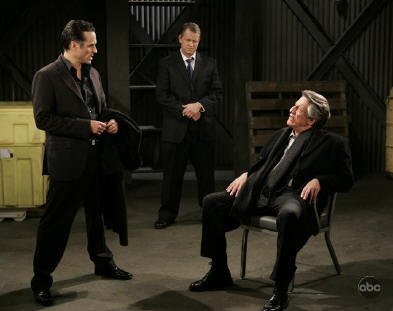 THE GOURMEZ: "Really? Gray blue is the in color for suits this summer? Who'da thunk?"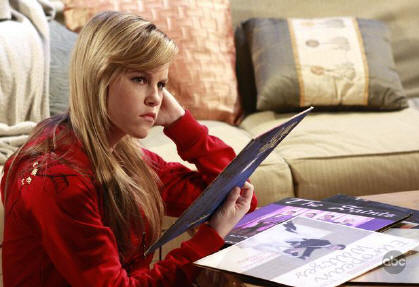 DAYTIME DIVA: "Huh, maybe if I'm so worried about being like my mother I should stop jumping out of the frying pan and into the fire and, you know; stop chasing men who are the dregs of humanity?"
KATRINA: "These CDs are awfully big."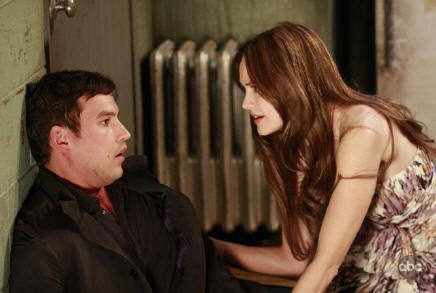 CC: "I swear, if I have to hear you tell me one. more. time. that I would never hurt you, I'll cut you out of my head myself!!!"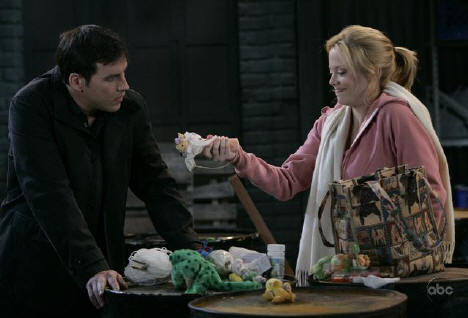 DAYTIME DIVA: "Seriously." Nadine says, "Pigs feet, pickled. Try one?"
KATRINA: "I picked some flowers for you but I eated them on the way here."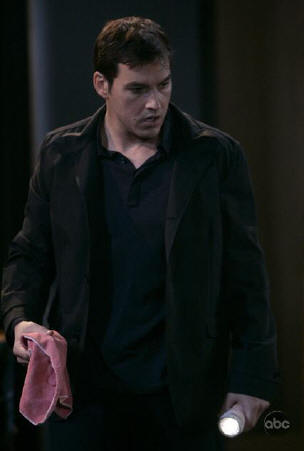 KATRINA: Nikolas Cassidine, the new Linus.
MEDIA HO: "Damn, that's a big glory hole! Must be Sonny's!"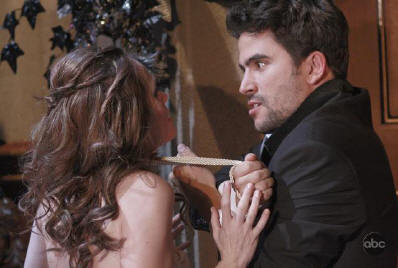 STARR: "HALLO! My name is Nacho Alcazar! Your brother killed my father! Prepare to die."