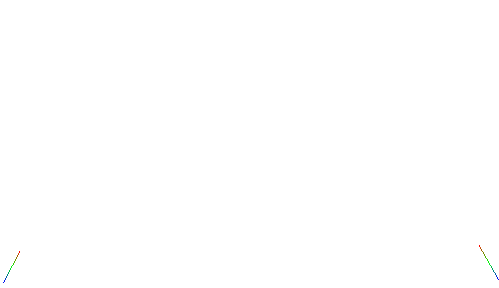 ---
This week's spoilers used for commentary are compliments of our friends over at SOAPTOWN USA
---
January 1
, 2006
Welcome to 2006!
It's that time! Now that your holiday buying is out of the way and the dust has settled, please consider starting your New Year (and ours!) off with a bang by donating to Eye on Soaps! Once a month, for one week, we ask our loyal readers who enjoy the hard work we do for them to show us their appreciation by contributing to our monthly expenses. It takes money to drive a website that gets as much traffic as Eye on Soaps (and we are SO GLAD you are here!) and our readers are wonderful about helping us along. Most of the 13 EOS staff members also contribute to its financial needs, in addition to writing the columns you love. We depend on you folks to remain on the net and sincerely hope you like what we do enough to help us stay here.
Donate HERE, darlings.
by clicking on this button:



or click here for other options
---
AMC

I am just loving it. From Kendall's declaration of love to Zach to Babe getting caught in her own trap while seducing JR to Bianca gently chiding everyone in town to Simone finally, albeit in tiny scenes here and there, getting a worthy man to love her for who she is, AMC is just all moving in my direction. I am fairly blissful where it is concerned. This week, I saw Palmer, Myrtle, Brooke AND David! Life doesn't get much better than that. Bringing a slightly softer side to JR has made him much more tolerable and diluting the All Carey All the Time TV with other characters has even made THEM more bearable. Reggie's new hair! NICE!! A happy Sage make the world a better place.

Side note: Boobies boobies everywhere! Girls, if you look to AMC for your fashion nod, cleavage is IN.

OLTL

Monday, January 2


College Football: Capital One Bowl: Auburn vs. Wisconsin

Since I intend to be home tomorrow and I am not even a little bit of a football fan, this is tres' discouraging.

Tuesday, January 3
Cristian agrees to give Natalie a divorce but refuses to sign the papers yet;

Is that sort of like an anti-promise ring?

Spencer taunts a drugged Asa;

Well, haven't we all?

Kevin finds Duke and Kelly in a seemingly compromising position before he loses consciousness.

"MY EYES! MY EYES!" *thunk* So Spencer keeps setting up these situations for Kevin to find Kelly with Duke, plus he just performed surgery on Kelly. Hmm... Am I feeling a "Kuke" baby coming on?

Wednesday, January 4
Kelly and Duke try to explain their actions to Kevin;

This should be interesting to watch!

Michael tells Spencer that Kevin's virus could leave Kevin sterile;

I'll stay away from the Sterile Kuckoo jokes for you.

Rex is hurt when he overhears Adriana telling Dorian the he isn't the right guy for her.

Ah, but if only he stayed to listen to the rest of it!

Thursday, January 5




Bo lays down the law with John;

Take "the law" out of that sentence and my suspicions are confirmed.

Michael reaches out to John;

My brain is in the gutter today. NEXT!

Adriana makes a decision about Duke.

This relationship has been limping for months now. I think the relationship was made a long time ago.

Friday, January 6




Tess is questioned about the secret she is keeping;

C'mon, Tess. Nash: Boxers or briefs?

Dorian informs Viki that she intends to date Clint;

Especially now that he has that movie star look going on, I guess.

Adriana and Rex are both heartbroken.

Can we get Rex to be not heartbroken for a while?

GH

Monday, January 2
College Football: Capital One Bowl: Auburn vs. Wisconsin

See above whine.

Tuesday, January 3
Sonny orders Jason to kill Manny;

Oh yeah, our show's heroes. The good guys. Yup.

Durant sets a trap for Jason;

Oh yeah, our show's villains. The bad guy. Yup.

Bobbie is saddened to realize Noah is drinking again.

She just now figured that out?

Wednesday, January 4


A tipsy Emily tells Sonny that she's falling in love with him;

Which is why simple people drinking is little more than alcohol abuse.

Jason realizes he's walked into a trap and leaves Manny unharmed;

Does he have to chew off his foot to get out?

Patrick gives Noah an ultimatum;

Sing "Jesse's Girl" or I'll cry!

Noah enters a rehab clinic.

Will we get to see him again???

Thursday, January 5
Sonny gently tells Emily that he doesn't feel the same way about her as she about him;

Which is just the aphrodisiac their relationship needs, I'm sure.

Michael runs away after being disciplined by Carly and ends up in danger;

If she disciplined him with a sickle like she did Emily, no wonder he ran. Freakin nutjob.

Lucky warns Luke that Lulu is out of control.

You'd think he'd have noticed by now.

Friday, January 6


Emily saves Michael's life;

Why...am...I...not...surprised. pfft

Sonny and Emily act on their feelings;

What? Emily jumps him and Sonny pushes her away? I thought he didn't feel that way! (Told ya)

Robin jumps to the wrong conclusion about Patrick and Carly;

And Robin has what business throwing her conclusions at either one of them! C'mon, in or out of the boat, little woman.

Luke reaches out to Lulu.

He'd better have a hook!

Much Love,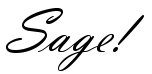 New Year's Graphics are from:
http://www.patswebgraphics.com/newyear/newyear.html
---
Donate to keep
Sage & EOS
on the net!


---