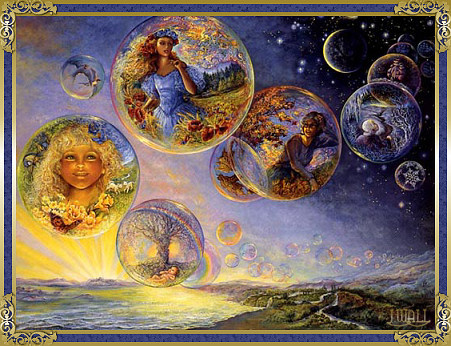 June 7, 2007

Two years ago we downsized and moved from a 1900 sq foot home to a 1200 sq foot town home. Brand new beginning and brand new environment. We moved from Las Vegas to Henderson. This part of Henderson, NV is very close to Boulder City, so when we go to Las Vegas which is 11 or so miles away, we say we are going "to town."
With downsizing, there is a downside. That means getting rid of "stuff." We had a yard sale and sold or should I say "gave away" a lot. Then we moved and realized that I had over 500 video tapes. I had been collecting video tapes since 1981 when we got our first VCR. I had all the Daytime Emmy Awards since 1981 on tape. I had all the Tony Geary, Genie Francis, Maurice Benard and other actors from General Hospital interviews on tape. I had the entire Luke and Laura storyline on tape. I had everything that I thought was important on tape. I traded, sent money to Australia and then a group of us bought a special VCR to convert the Australian tapes to the American version tapes so we could have these General Hospital storylines before 1981 for our individual collections. I had movies that I had to tape off of HBO. And now, with so many memories on and in tape, I had no choice but to get rid of them. We had no room!!! There was absolutely no room at the Chez Bennett INN for this stuff. Throwing out first tape was the hardest. After that it got easier and easier. It was a cleansing experience. The memories of collecting them were still in my heart. However they weren't taking up the room we so desperately needed in our new Town Home.
Then I found a box of stuff that belonged to our son. There were awards he won during his schooldays here in Las Vegas and some awards and memories from NY. Being the ever proud mom, I called him and asked if he wanted them. "No mom, you can get rid of them." he said. Get rid of them???? "Get rid of my school report cards, awards, health card, pictures I drew and anything else you want," he said. He had already raided the house for his baby and younger photos. "What is wrong with him?" I thought? How could he ask me to get rid of this stuff? I was recently in the 99 cent store. I found this little Incredible Hulk Pez toy. I sent it to him. He asked me why I bought it and sent it. So ever the mom, I said, "Oh I remembered you loving the Hulk as a child." With that he said, "I never liked the Hulk. Spiderman, Superman, but never the Hulk. " So like an idiot, I argued. I told him a story of when we lived in NY and we would drive down to the So. Bronx to pick up his dad from work. At that time the So. Bronx was very run down. Windows were blown out of apartment buildings, lots of graffiti. Granted he was all of 3 years old. However, one day while driving to pick up Steve, our son looked up at the devastation and said, "Mommy, was the Incredible Hulk here?" He laughed at the story, but had no memory of it.
The stuff is my memories. When I speak to women who are my friends we discuss cleaning out the "crap," I heard my son's words coming out of their mouths about their children. It's the same stories. The kids wanted nothing to do with their first kindergarten picture they brought home. The doll they had to sleep with or their special blanket. These are their mom's memories. Not theirs. They are now making their own memories and collecting their own stuff.
There is something to be said for cleaning house. I've cleaned out this stuff and threw it away. It's cathartic. I have cleaned the closet of memories, friends and enemies. Some I am able to dispose of quickly. Others take a little longer. The memories I have kept, will continue in my heart. Garbage day is Monday and Thursday. It's nice to know I can always get rid of my stuff but never my memories.
Maxine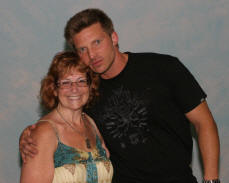 Oh, mirror in the sky
What is love?
Can the child within my heart rise above?
Can I sail thru the changing ocean tides?
Can I handle the seasons of my life?
... Stevie Nicks, c1975

Maxine's Arichives