I know we were outside in 107 degree weather and needless to say, everyone wanted back into the house where the air conditioning was blowing cool air. I was outside interviewing our guests. The neighbors driving up and down the block were waiving and took a second look. Steve claimed a few homes went up for sale because there went the neighborhood lol

Not only still photos were taken but we did have a video of me interviewing our guests and the future bride and groom to be. This will be a memory of the day.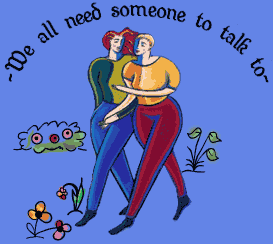 Once finished interviewing our guests, I went inside the house until our GUESTS OF HONOR arrived. They were a little late due to a small traffic accident on the road. Luckily, they were not involved, but there was some traffic that was unavoidable. They called so we knew what was going on. As they were got closer to Bobbie and Cliff's home, they called again and we all gathered outside like a Hollywood event and brought them into the house. They loved the theme and took it all in as fun. At that point everyone ate and drank and I went into bathroom and changed. I had no idea how hot I was until I felt the dripping from my wet hair onto my clothing.

The house was decorated with Hollywood and NY theater items. Many playbills, Variety (magazine) Entertainment Weekly, a directors chair and clap board, Hollywood maps of the stars, Soap Opera Digest and ABC Soaps in Depth, CD's and DVD's of "Mamma Mia," "Phantom of the Opera," "Jeckyl and Hyde," "Hairspray," and "Grease," just to name a few. The book, "Hollywood Kids" by Jackie Collins, as well as other books were on display: "The Real Ethel Mertz" and a book about Dean Martin. Postcards of Hollywood and champagne with a bride and groom with balloons hanging. . We bought some cupcakes and sugar free cake and she designed stars on a stick and named them with various Broadway shows as well as Hollywood movies. We were able to get some Hawaiian leis and she made them into name tags. This way there was no excuse for people not to mesh. I must say Bobbie did a great job decorating. She has an artist's eye for sure.
The party was fun and people were incredibly generous to the couple. No one mentioned being upset it was a pot luck event. Cliff cut up lots of fruit so we had a tremendous fruit bowl. We had loads of soda, water and Sangria and the most fabulous cake from Baskin Robbins.

(L) Stefanie, Maxine, Rebekah, Joe and in front Bobbie
So we move on to another day. They will be married Sept 7 in Minnesota. Bobbie is going to the wedding and reception in Minnesota as is her daughter and son-in-law. Steve and I will not be making it to Minnesota, but we will go to the Las Vegas reception on Oct 18. . Nothing like being silly in front of friends and not being the least bit embarrassed. Nothing more enjoyable than having a plan, working on it and everyone not only appreciates it, but has a great time to boot.

Love, Maxine