---
Aug 3, 2006
---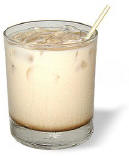 Happy Thursday, My Darlings!!
I am back, pecking out a column a little at a time, pecking and resting, pecking and resting, so I am going to apologize in advance if it seems disjointed. Don't worry though. I have a few caucasian ruskies nearby to keep me grounded and on task! Hell, it's 5pm somewhere, right?
Speaking of my undying dedication, typing through pain and giving my all for you lovely people, do you think you could possibly kick a few bucks our way so that I can come back next week as well? Sage needs you! I would desperately miss you if I had to go away because no one could panty up with a $5-$10-$20-$10,000 contribution! Is what you get from me or from EOS worth the cost of a magazine? A manicure? A trip to McDonalds? A night at the movies? EOS gives to its readers all month long with almost daily offerings of wonderful commentary and information.
Eye on Soaps very much depends on its readers to help meet operating expenses and I would consider it to be a personal favor if you could oblige. My donation is sent in every month. Most of our other regular staff members contribute every month. We really do need our readers to fill in the cracks between our donations.
Click here to if you do not wish to use a credit card or click below to make a PayPal or credit card donation. Your contribution is very appreciated.
Now, on to our Soapy McSoapersteins.
---
AMC
---
Spoilers for the coming week:
Baby, like little Patty Benatar sang all those years ago, love surely is a battlefield, especially if your home turf happens to be Pine Valley.
This week, Mama Brooke finds out where Little Jamie has been spending his nookie time and she is not amused. Jamie is indignant and thumps his mighty chest with his fists and roars a good bit.
Zach reveals that Dixie put a lip lock on him and Kendall immediately decides that enough is enough and demands that Zach end any relationship he might have with our prodigal saint, be it friendship or professional. If you're going to go around kissing a married man, the truth of the matter is that you obviously have zero respect for his wife or his marriage, so I've got to go with Kendall on this one. Dixie and Maxie from GH are perfectly free to return to the rocks from under which they crawled out, leaving a skank trail behind them.
Of course, Zach doesn't quite see things my way.
I am waiting to see how the Zach fans defend that move.
Krystal isn't sitting well in her own marriage as she frets that her indiscretion with Tad might reach Adam's ears.
Jonathan and Lily are headed for the inevitable disaster as Jonathan calls for a face to face with his father-in-law.
Despite their hot moment, Babe cock-blocks Josh by telling him it's friendship, take it or leave it.
JR dreams about losing both his wife and his mother (and probably confuses the faces, that perv) while Babe dreams that JR is rescuing her.
He does, along with Julia and Jamie, just in time to find Babe sleeping in Josh's warm embrace.
Although she leaps into JR's arms as soon as she sees him, JR is still insecure about her closeness with Josh, causing Babe to demand to know if he's going to trust her or not.
News:
Rumors have Susan Pratt (ex-The Virgin Annie Logan, GH) being considered for the role of Barbara Montgomery (widow of Travis).
A very special request. Ms Erin, please, darling, get your hair out of your damned face.
A very special request. Ms Carruthers, please, lose the artsy fartsy film style. I'm getting seasick here.
Are you ready for a double dose of JR? In an interesting turn, Jesse McCartney, playing himself, will soon be performing at ConFusion. As veteran AMC viewers know, McCartney played the role of JR back when he was a little boy. You know... a couple of years or so ago.
John James (Jeff Martin) has stepped behind the camera and produced his own feature film, "Illegal Aliens," starring Anna Nicole Smith and female wrestler, Chyna. HAHAHAHAHA. What, no Janice Dickinson, Tara Reid or Britney Spears? What's he thinking???
---
GH
---
Spoilers for the coming week:
When he attends a meeting that Jason is unable to make, Sonny is able to recoup his standing in the Port Charles mob scene.
LuLu is frantic as she waits for the results of her home pregnancy test.
Elizabeth finds out about Lucky's affair with Maxie... from Carly. Ouch!!
Lady Jane voices her concern about Jax.
Patrick confides to Robin about how scared he really is.
A power outage is the catalyst that throws several Port Charles residents into beds they ought not be in. Ric and Sam turn up the heat. Lucky couldn't be more wrong when he thinks Patrick is the threat where Elizabeth is concerned. After confronting him about his affair with Maxie, Elizabeth heads straight to Jason.
(Good taste!)
The power comes back on, but nothing is the same as it was when they were plunged into darkness!
News:
Anthony Geary will be returning from his annual Summer vacation on September 28 (taping scenes to appear in later October), but look for him to appear in a few episodes in September. This year, Geary agreed to temporarily come back from his beloved Amsterdam to tape in August for storyline dictated scenes.
Robin Christopher and Matt Crane welcomed there second child, daughter Gianna Maria, born on July 10. Skye last aired on January 31 when she went into hiding from Alcazar. She will return in a few weeks, still pregnant (although obviously, RC is not).
My fervent wish has come true and YES, Nikolas will be renaming John. Unfortunately, he asks for Emily's help and gives the little laddie not a cool name like Ivan, Stefan Jr, or Mikail, but the tremendously gay moniker (and I am in the unique position to judge this) of "Spencer." It's truly a WTF moment. I'm just shaking my head. Isn't that like George Bush christening his grandchild, "Sadaam?"
Luke's (not) gonna looovvve that.
Patrick's first HIV test is negative. Then comes the long and humbling six month wait until sweeps week in February. ("Oh come on, can't I find out in November?" "NO, Patrick, Laura has that sweeps week nailed down!" "Aw, shucks!")
Ex-GH Heartthrob, Chad Brannon, will be making an appearance on the HBO original series, "Deadwood" when it comes off of hiatus. (The name of that show always sounds like a Viagra commercial to me)
---
OLTL
---
Spoilers for the coming week:
The lights might be out in Port Charles, but they are popping on all over the place in Llanview!
Viki finds out not only of Kelly's pregnancy, but also that Dorian and Clint are an item.
Kelly finally tells Kevin the truth about her condition (as she knows it).
Nash, Lindsay and Marcie confront Tommy's new foster parents. (Straight out of "Sweet Home Alabama." "You have a baby! In a bar!")
Hahahaha. Jessica nicknames Brennan "Bree."
Claudia and Antonio bond a little more.
Bo gives Nora and Matthew some happy news.
Michael informs Todd that Star may have brain damage.
Evangeline is there to comfort Todd, much to Blair's dismay.
Spencer becomes increasingly upset over the closeness between Blair and Todd.
Blair finally get evidence against Spencer.
Star uses her medical condition to her own advantage regarding her parents.
News:
The lovely Lisa Banes, who played the role of Eve McBain in 2004, is not being cast as John and Michael's mother for future scenes (possibly to usher out Michael "Is he leaving or is he freakin not already" Easton). The role is being recast.
Likewise, word is still not out on Tuc Watkins' staying or going. He is, however, in two feature films, "The Good Shepherd" and "13 Graves." We've heard that he is extending his contract a bit, at least through October to tape OLTL November sweeps.
My dearest ones, that's all I have for this week. The ol' sore paw is starting to give out on me, so I am going to go hit the hay for a while.
I hope you have an absolutely brilliant week!
Hugs!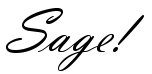 Now honey, I am totally counting on you go to make a donation for me!!!
Pwweeeease???
Click here for credit card
& PayPal donations:

---
Archived Columns
Sources: ABC Soaps In Depth, Soap Opera Digest
& various internet soap rumor hangouts.